Natolie Gray, MA, LPC
Licensed Professional Counselor in Georgia
I am a licensed professional counselor in Georgia who focuses on women, adolescents, parent-child conflicts and couples with communication and conflict issues. I also provide life and business coaching.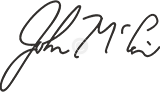 My Education
It's my goal to create a comfortable, safe environment, where we'll work to achieve the goal together
Open Clinic Consultations
Major Hospital Practice
Graduated School of Sociology and Psychology
Award Winning Author of Science Blog
Entering the Schoold of Psychology
I offer my counseling and clinical services to anyone who struggles through their life and are not sure of what is the solution. For 16 years I have been in the field of psychology and personal development. As a graduate of Webster University, I have a Master's Degree in Counseling. I have been in private practice for 12 years. I also enjoy writing, as much as private sessions to help my clients to get the most out of therapy.
Learn more